What Makes a Good Car Dealership? An Insider Look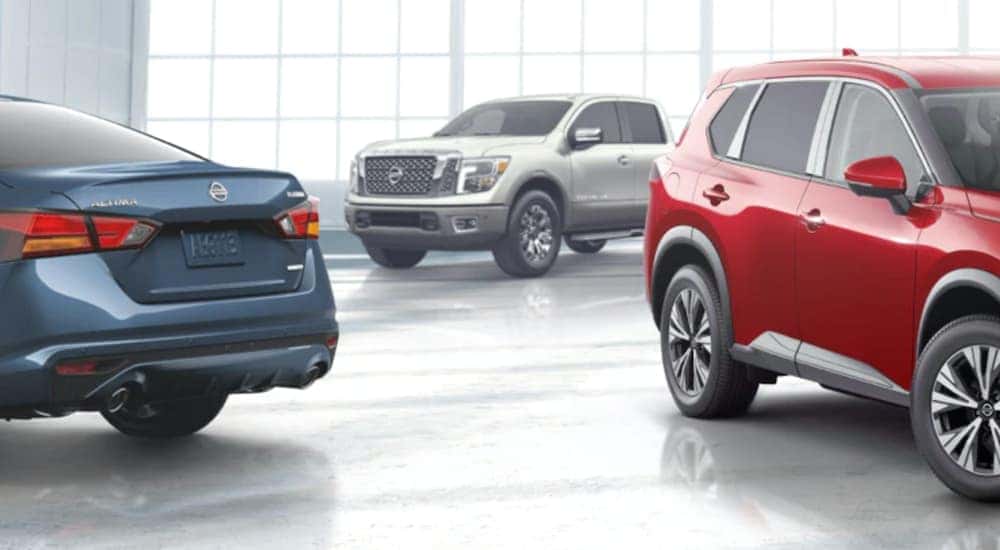 When you drive through a respectable-sized city, you're likely to see a car dealership on just about every other corner. Nowadays, car dealerships are a dime a dozen, which can be a good thing if you enjoy having plenty of options, but what about those of us who just want to make one quick stop? How is anyone supposed to know which dealerships are the best? If you are searching for the best Tullahoma Nissan dealer, the odds are good you've asked yourself this question more than once.
So what should you look for when picking a Tullahoma Nissan dealer, or any car dealership for that matter? What sets one car dealership apart from all the rest? What are some key features of an exceptional location that will give you the very best experience? Today we are going to give you an insider's look into the answer to this question.
Inventory
One of the most obvious things to look for in a good car dealership is, of course, inventory. If you are looking for a brand new car, you want a dealer that offers plenty of brand new options from the most recent model year. If you are looking for a good used car, you're going to want a dealer that has several options from spanning across various makes, models, and years so you know you'll be able to find something with features you really want within your budget.
Let's take a look at our own inventory here at Newton Nissan South, for example. We have over 300 new Nissan models on our lot for you to choose from. Now that doesn't just mean we have a Rogue, a Titan, and an Altima for you to look at. Having a well-stocked inventory means having multiple options for each vehicle. We want to make sure that you can find the new features you want at a price you can afford in a color that you like. With a large inventory, you will find plenty of options.
As far as used cars go, you are again going to want a dealer that offers plenty of choices. These vehicles should encompass many makes, models, trim options, and so on, with each spanning over the course of several model years. That way, you are sure to find the vehicle you want at a price you can afford. Used car inventories like ours tend to turn over quickly, so we are always bringing in new and exciting options for you to test drive and choose from.
Speaking of used cars, the very best dealers offer customers a selection of certified pre-owned cars. In short, a certified pre-owned vehicle is a vehicle that has passed a certain level of required inspection, usually by the dealer's on-site mechanics. When you buy a certified pre-owned vehicle, you are not buying a used car blind. Instead, you are getting a vehicle that has been tested for quality, has a good vehicle history, has been maintained, and comes with a certain level of quality guarantee backed by a warranty, like our 7-year/100,000-mile limited warranty. A good dealer will proudly stand behind their certified pre-owned vehicles, just like we do.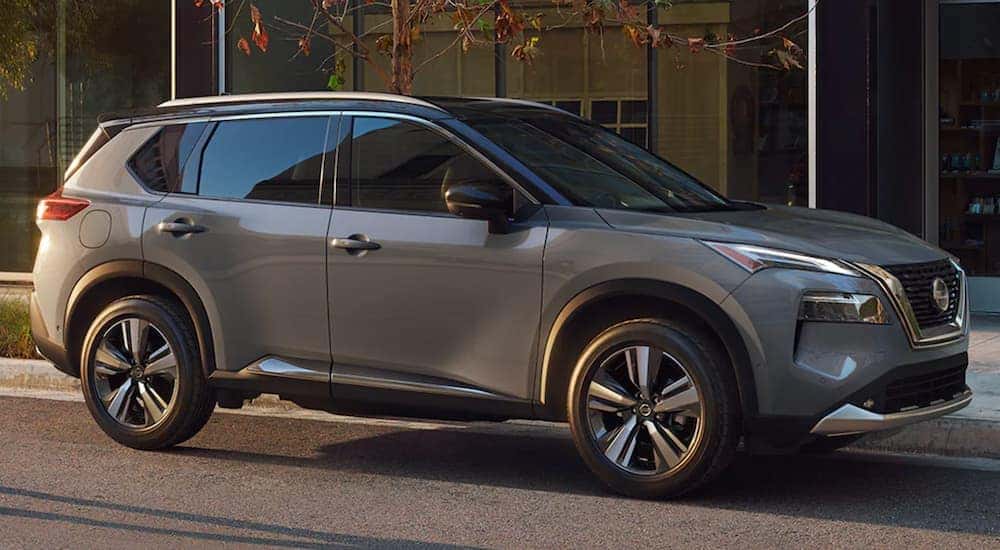 Service Center
When you find a dealership you feel like you can trust, you tend to want to keep coming back again and again. However, most people do not buy a new car more than once every couple of years. A sign of a good and trustworthy dealership is one with an on-site parts and service center that allows loyal customers to keep coming back.
We staff our service center with certified mechanics who are specially trained on Nissan vehicles. Our mechanics know the ins and outs of all that Nissan vehicles have to offer and will be able to diagnose and fix a vehicle in no time at all. Of course, a good dealership will also have a way for customers to buy quality parts that they can use to do their own repairs and upgrades. Genuine parts are always better to use in your vehicle than aftermarket parts, and we offer our customers an easy way to order OEM parts right on our website.
More than just parts, the very best dealers will go above and beyond by also offering their customers a tire center that will take care of all their tire needs. As a car owner, you shouldn't have to keep a list of varying car parts and service locations that you can go to when you need something done. You should just be able to take care of everything on your list in one easy stop. The best dealers offer all of the services their customers need to make their visit quick, convenient, and all-encompassing, from sale to ownership to trade-in.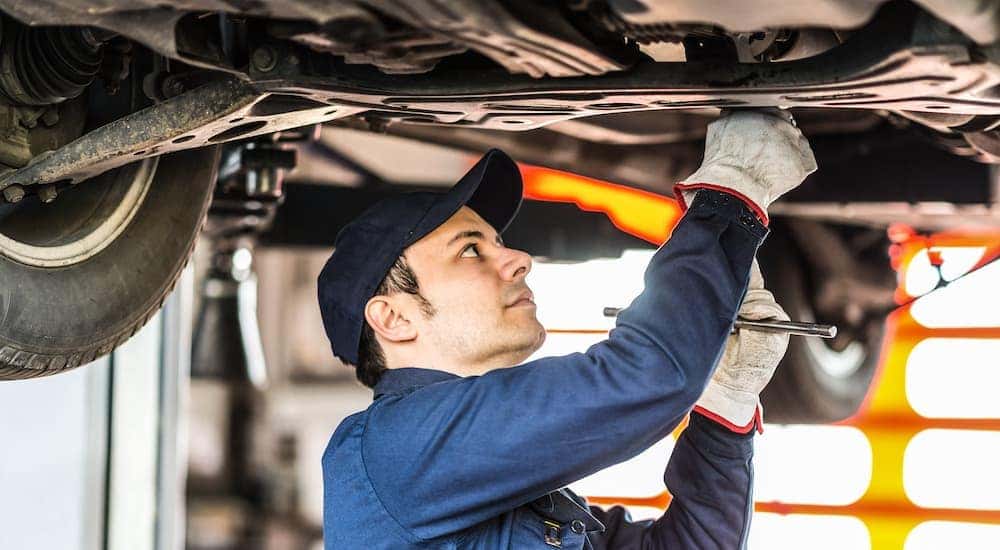 Customer Experience
Of course, what would good is a dealer without exceptional customer service? Whether you are a serious buyer, a window shopper, or merely coming in to get your current car serviced, you should always expect to be treated with the utmost respect and kindness. You want a dealership that wows you with their friendly attitudes and knowledgeable expertise to help you with everything you need.
But a good customer experience involves more than just knowledge and smiles. The very best dealership will offer their customers something extra. Take our Newton Fastpass, for example. This unique service is something that we are offering to revolutionize vehicle shopping and make our customers feel more comfortable and confident when shopping for a vehicle.
The Newton Fastpass is our solution to the pressure car shoppers tend to feel at traditional dealerships. While our team members would never intentionally make a customer feel pressured, some people just feel a natural sense of anxiety when car shopping. The Newton Fastpass solves this problem by making it easy for people to shop for both new and used cars from the comfort of their homes. You can do everything from browsing to filling out paperwork and even price negotiating, all without setting foot in the dealership. Of course, we are always happy to have people come to shop at the dealership, but we wanted to provide a way for people to still be able to get the vehicles they need even if they can't, or don't want to, spend the time at the dealership itself.
Why Newton Nissan South?
There is no question that Newton Nissan South is the best Tullahoma Nissan dealer. If you're looking for a dealer who goes above and beyond in multiple aspects, we've definitely got you covered. We've got a massive inventory of both new and used vehicles, including certified pre-owned vehicles, that you are sure to love. If you don't find what you're looking for in our massive inventory, we will do what it takes to help you find a better option.
We take care of our customers from the very beginning of the car shopping journey and many years beyond. With our state-of-the-art parts and service center, we have the pleasure of satisfying customers long after they have completed their vehicle purchase. We are happy to keep your vehicle running as smoothly and efficiently as possible for as long as you like. When you're ready to buy another new car, we'll start the journey all over again.
We have been happily serving the good people of Tennessee for many years. Our dedication to giving our customers the best car buying experience possible is never-ending, and we are continuing to grow and adapt to better serve our customers' needs. Come visit us to see why we are the best dealership in Tullahoma and see how we can help you find the car you've been looking for.