Trunk Or Treat At Newton Nissan South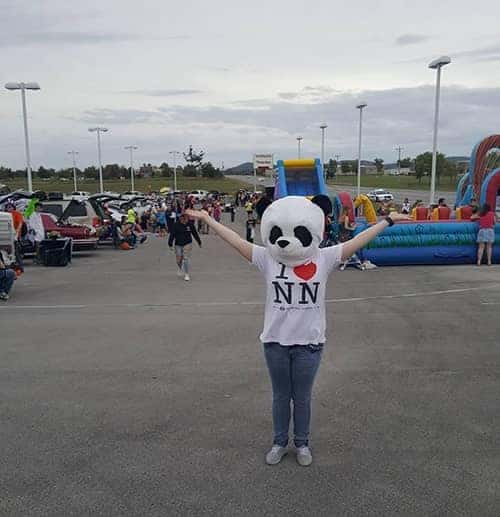 For the 3rd year, Newton Nissan South is preparing to host its annual Trunk or Treat event. This family-friendly event also doubles as a fundraiser for a few local organizations, including: Cascade High School band and Shelbyville-Bedford County Humane Society.
These organizations bring in their own vehicles and decorations, and Newton Nissan South provides the candy, as well as free pizza and activities for the families that come. For each trunk that participates in the event, we make a donation to their group. It is an easy and fun way for these local students and non-profits to earn extra money for their yearly budgets.
In addition, local businesses can also join in the fun as sponsors. Last year, we had our first sponsor in Global Homes, Inc. They were able to set up a trunk and tent with information about who they are, and network with the families coming through the line for their candy.
What started small 2 years ago has grown into a major event for local families. We had over 3,000 people come through last year!
This year's event will be on October 27, 2019 from 3-5 PM. Once again, we will have free pizza, bounce houses, and more! Kids as well and parents are welcome to dress up, but we do ask that there are no scary costumes for younger children.
If you have any questions or want to sponsor this event, please visit us here or email Katie Rosenbaum at
katie@newtonmotorgroup.com.