It's a Great Time to Go CPO!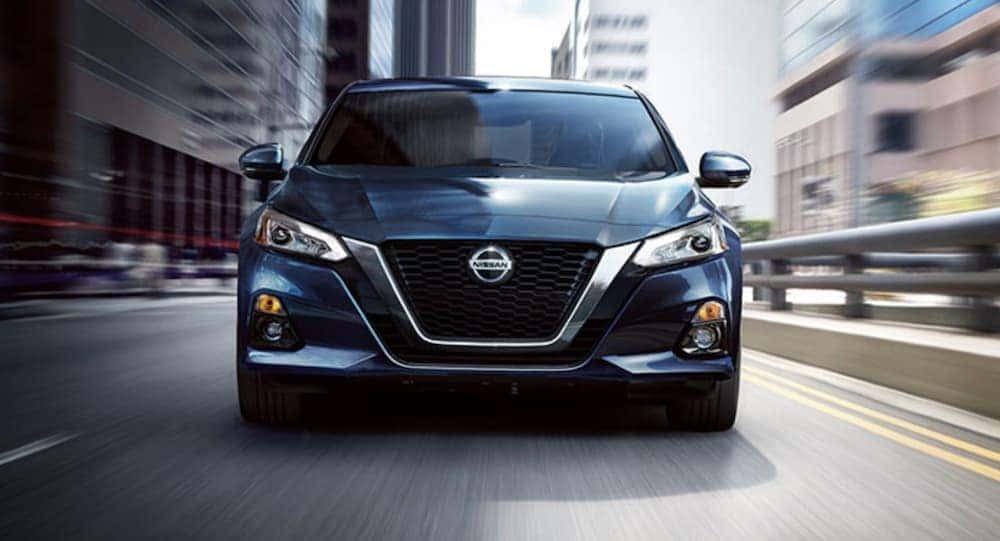 If you're looking for a reliable vehicle in good condition but not ready to buy new, you need to look into a Certified Pre-Owned vehicle. Nissan has a great CPO program, so let's look at what it offers and review some of the top CPO Nissan picks.
What Is a CPO Vehicle?
Buying a used car can be an experience fraught with suspicion and fear. Most used cars are sold as-is with minimal warranties and no guarantees. As cars grow more complex (and expensive), it's hard to be sure what you're getting. Even a mechanical inspection may only spot gross deficiencies, and it's depressing to find that the treasure you just purchased will need yet another significant investment for repairs.
Certified Pre-Owned programs are designed to give you more purchasing protection than you typically get when buying used, without requiring a new-car level investment of funds or requiring that you eat new car depreciation rates. CPO vehicles meet specific standards set forth by car manufacturers, and they're offered for sale with greater protections or guarantees in place. They also come with much better warranties than other used cars.
What Can Nissan's Program Do for Me?
All CPO Programs aren't equal, so it pays to understand the benefits they offer. Nissan's program requires that all CPO vehicles be under six years old with less than 80,000 miles and possess a vehicle history with a clean title (no past accidents.) Once cars are accepted as Nissan CPOs, they must be given a 167-point inspection, repaired as needed, and thoroughly cleaned and detailed.
In addition, all Nissan CPOs are covered by the CARFAX 3-Year Buyback Guarantee, wherein CARFAX will replace your purchase price, if your Nissan is sold without a DMV non-branded title, for up to three years after you buy it. Your dealer will review the vehicle's service record with you, and the powertrain warranty is extended to seven years/100,000 miles from its original sale. This warranty also provides you with a full roadside coverage package while it's in effect, so you can drive off the lot knowing you're protected from unpleasant surprises.4.7
To give you a sense of what you can buy as a CPO, we'll look at some of Nissan's current CPO-eligible vehicles—and these are just a few examples of what's out there!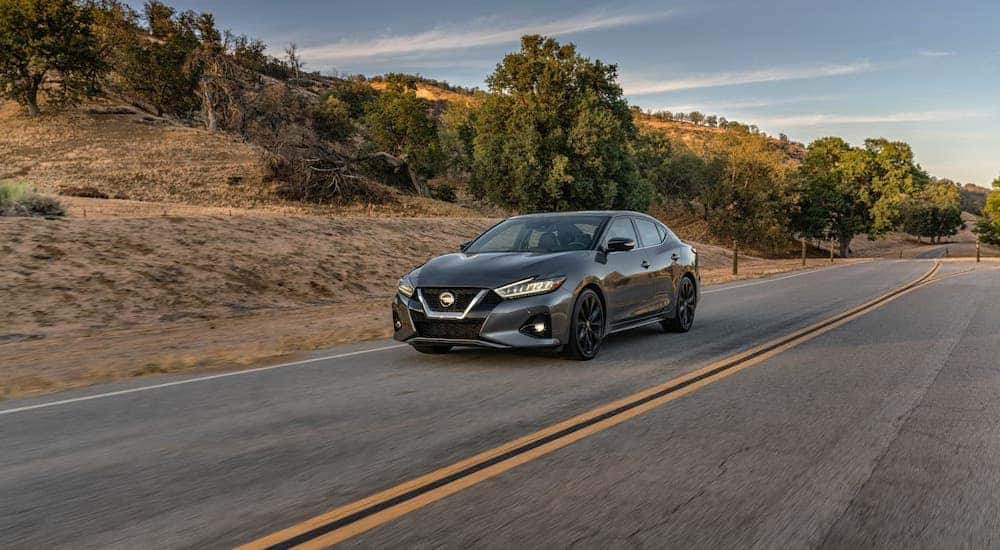 Nissan's 2020 Altima and 2020 Maxima
These are two of Nissan's top-rated sedans, both available as CPOs. Both cars scored an 8.1 on US News's cars ratings, and Cars.com gave the Altima a 4.7 and the Maxima a 5 out of 5.
The 2020 Altima is available in seven trims, from the 2.5 S at around $24,300, to the 2.0 Platinum at a little over $35,000. With twelve different possible styles and two different engine options—a standard 2.5L or a 2.0L turbo and optional AWD (with the 2.5L engine), you should be able to find a number of different Altimas to choose from.
This comfortable 4-door sedan is known for its excellent gas mileage and reliability. It earned a fuel rating of 28 MPG (miles per gallon) in the city and 39 MPG on the highway, and a top safety rating of 5 from NHTSA. All trims come with a rearview camera and driver assistance components such as intelligent forward collision warning and automatic emergency braking with pedestrian detection. Higher-level trims add blind spot and lane departure warnings, rear cross-traffic alert, and more. All trims except 2.5 S have an 8 in info screen and include Apple CarPlay plus Android Auto.
The more powerful 2020 Nissan Maxima is available in five trims, from the 3.5 S to the 3.5 Platinum, priced from around $35,00 up. Equipped with a 3.5L V6 engine, the peppy Maxima can take you from 0 to 60 in six seconds—a rarity in modern sedans. With a reliability rating of 89/100 from J.D. Powers and a fuel efficiency rating of 20 MPG in the city and 30 MPG on the highway, the Maxima is an excellent choice for those who need a family sedan but don't want to sacrifice a fun drive. Nissan Safety Shield 360, a suite of driver-assistive aids that includes blind-spot monitoring, lane-departure warning, rear cross-traffic alert, rear automatic braking, and more, is standard on all trims. Higher trim levels add lane-keeping assist and adaptive cruise.
Bring the Family!
If you're in the market for a compact SUV, consider the 2018 Nissan Rogue, another option among certified pre-owned vehicles. This popular SUV, perfect for bringing the family along (and your smaller toys—it trailers 1102 lbs), sports three different trims, each available in AWD or FWD. Prices start around $25,000 for the FWD S. The 2.5L 170 hp engine delivers 26 MPG in the city and 33 MPG on the highway in its FWD configuration, and its owners like it – 92% of those reporting on cars.com recommended it to others. The 2018 Rogue includes Nissan's ProPilot Assist, a set of driver aids that include lane-keeping assist and adaptive cruise control. All trims include a 7.0 in info screen, Android Auto, and Apple CarPlay. The Rogue, which has an NHTSA safety rating of 4, is also available as a hybrid with a 2.0L engine capable of 33 MPG in the city and 35 MPG on the highway in FWD.
Need a Little More Power?
If you're seeking a more powerful SUV, take a look at the 2020 Nissan Murano. This highly-rated crossover has earned an 8.1 rating from US News and a 4.9 from cars.com. The Murano starts at about $32,000 in its S trim and tops out around $44,000 in the Platinum. With the Murano's top NHTSA safety rating of 5, you can be confident that your family is as protected as they can be while you're all on the road. Its 3.5L, 260 hp V6 engine and continuously variable transmission pair to provide an energetic, sportier driving experience, while retaining a very reasonable 20 MPG and 28 MPG for city and highway mileage, respectively. Its 67 cubic feet of cargo space available with both rear seats down (retaining a reasonable 32.1 cubic feet with seats in place) means you can bring everybody's favorite stuff along as well. Its towing capacity of 1500 lbs is more tuned to a rowboat than a yacht, but with a tow hitch receiver kit, you can at least bring, say, a small pop-up camping trailer.
All trims of the Murano have a few extras, such as dual climate control, a cabin air microfilter, basic driver-assistive tech, Siri Eyes Free voice recognition, and an 8 in info screen. If you're seeking more luxury options, the Murano's higher-level trims add additional assistive tech, a moonroof, leather trim, the Homelink system (which pairs the Murano to your home security, garage door opener, etc.), and much more.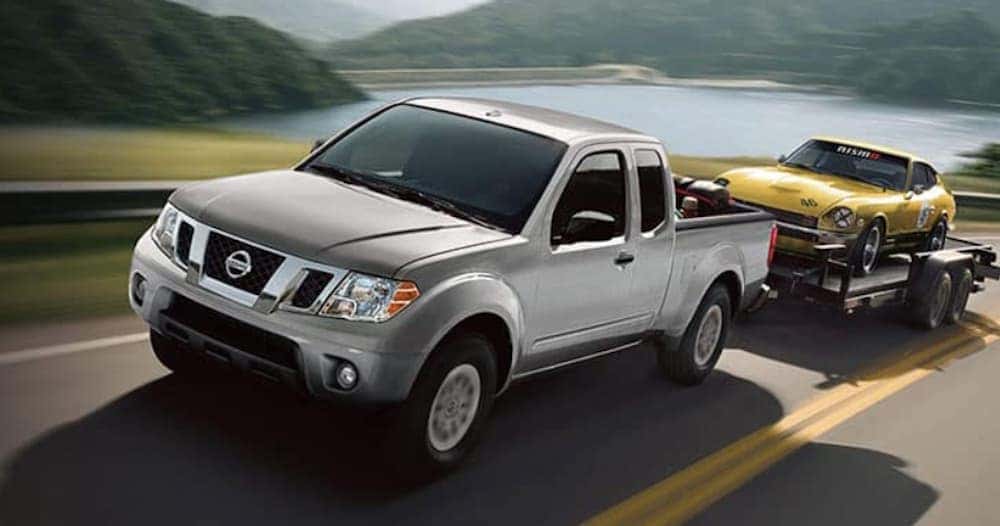 Need a Lot More Power?
If you need a good working vehicle or want more towing power, how about a CPO like the 2019 Nissan Frontier? This midsize pickup truck has a standard 2.5L 152 hp engine but is also available with the workhorse 4L, 260 hp V6. Additional choices include AWD or FWD and automatic or manual transmission. With six different trims ranging in price from around $19,000 for the base S, to around $34,000 for the SL, there's likely a CPO Frontier in your price range.
Most trims are available with the King cab, which seats 4, or the crew cab, which seats 5. (The SL is only available with the crew cab, and the SV-14 only with the King cab.) There are a host of styles and configurations, such as cargo bed length, leather trim, and heated seats, depending on what kinds of features you're interested in. Depending on the engine, trim, and package, the sturdy Frontier can pull 3500 to 6720 lbs—definitely more than a rowboat!
Which Nissan CPO Vehicle Is for You?
As you can see, Nissan's CPO program can bring almost any car, truck, or SUV home to your garage. Each auto's thorough examination and record review go a long way to guard you against unpleasant surprises. The original warranty extension on certified pre-owned vehicles and the roadside assistance package provides further protection from the unexpected. We hope this review of some of the top CPO Nissan picks puts one in your future!