How Nissan CPO Program Compares to Other Brands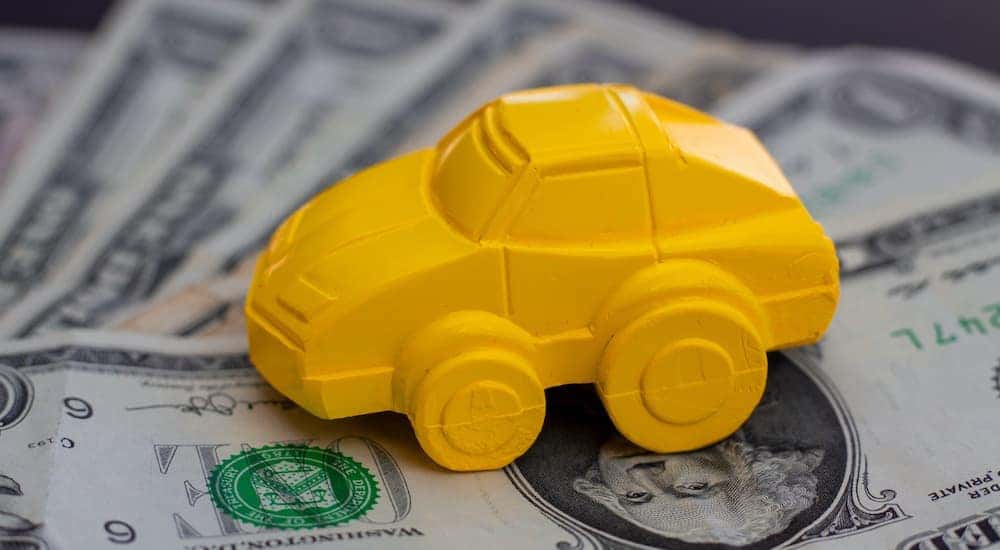 Are you shopping for a Certified Pre-Owned vehicle but can't decide which brand to choose? There are a lot of CPO programs, and even though they have similarities, they aren't all the same. Each manufacturer has its own set of standards, warranty coverage, and benefits, and shopping for a new vehicle is already enough work without having to shop for the right CPO program. Nissan is a brand that has proven its value, and even up against some of the largest auto companies, Nissan competes with an edge. You might want to consider checking out Newton Nissan South, your Certified Pre-Owned Nissan dealer in Nashville so you can discover the incredible CPO vehicles near you.
Before you shop, we want to share the details about the Nissan Certified Pre-Owned program and compare how Nissan's benefits stack up against other manufacturer CPO programs. From the multi-point inspection to the powertrain warranty, every program offers its own set of standards. Of course, those standards are being applied to the original quality and value of the vehicle, so when you purchase a Nissan CPO, you get the reliability, safety, and technology that comes with owning a Nissan.
Nissan CPO Qualification and Benefits
Like other CPO programs, Nissan has strict standards for which vehicles can be sold as Certified Pre-Owned. Only vehicles less than six years old with fewer than 80,000 miles can be considered, and then a vehicle history must reveal a clean title, so the potential buyer gets a vehicle with no past accidents. Though other manufacturers will tell you they provide a free CARFAX report, they don't all specify that their CPO vehicles are guaranteed to have a clean title.
Following the history, Nissan then asserts that a 167-point inspection must be conducted to ensure all the vehicle's systems, interior, exterior, and mechanical functions are safe and in proper working order. This inspection leads to completing any necessary repairs and recalls are included in the case they apply, so the CPO you buy has been thoroughly checked from bumper-to-bumper, so it will drive like new. Detailed cleaning takes place after the repairs, so every vehicle looks its best before it hits the lot.
After a Nissan vehicle is reconditioned and ready for sale, buyers who purchase a Nissan CPO will gain a number of benefits. Nissan backs every CPO with a CARFAX 3-Year Buyback Guarantee, which means CARFAX will cover the purchase price of your Nissan if a vehicle is sold without a DMV non-branded title, up to three years after your purchase. Along with the guarantee, every Nissan CPO is sold with a full review of the car's service record, so you know how well your vehicle was maintained before you buy.
Warranty coverage for Nissan CPOs includes a 7-year or 100,000-mile limited powertrain warranty that covers more than 600 parts and also includes roadside assistance coverage for the entire length of the powertrain warranty. The Roadside Assistance package includes generous coverage of car rental reimbursement, towing, and even benefits that can be used toward the interruption of your travel while your car is repaired. For instance, if you happen to be traveling out of town and your vehicle needs servicing, you can be reimbursed up to $500 toward food and lodging. With your Nissan CPO purchase, every vehicle comes with a free trial of SiriusXM.
If you want more peace of mind to give your Nissan CPO purchase the best possible coverage, an extended protection plan can be added to your vehicle. This reduces the $100 deductible to $0, increases the parts coverage of the limited powertrain warranty from 600 to 2,100, and offers three options for an improved powertrain warranty. Nissan makes purchasing its CPO vehicles an easy decision over a standard used car, and the coverage and benefits stand up to even the largest manufacturers in the industry.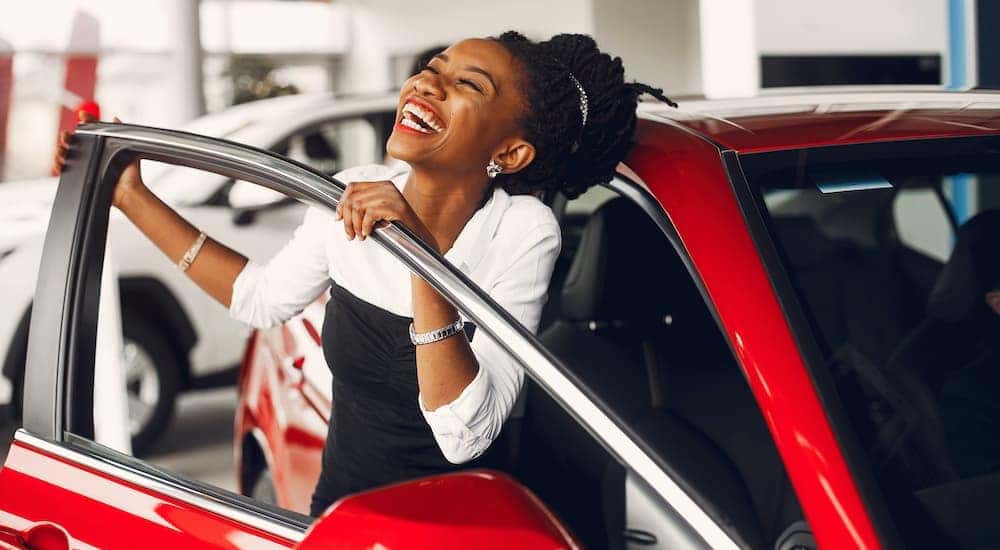 How Nissan CPOs Compare to Other Brands
You might think manufacturers like Chevy and Ford would have benefits that would outweigh what Nissan could offer, but the limited powertrain warranty for both of these large manufacturers is a year shorter than what Nissan gives to its CPOs. Ford applies fees for using its roadside assistance program, and Chevy's roadside assistance is only offered for the six-year powertrain warranty period. If you purchase the Nissan CPO, buyers can be compensated for their roadside assistance costs, and you have access to this service for a full year longer than these competitors.
In addition, Ford only gives scheduled maintenance benefits to buyers who enroll in a program to collect points. Nissan CPO buyers do not need to enroll in a program to use the benefits they gain with the purchase of their vehicle. Compare the Nissan benefits to the Stellantis CPO program, and more differences crop up in favor of Nissan's excellent coverage. Where Nissan provides a thorough 167-point inspection, Stellantis only conduct an inspection for 125 points in their vehicles. Another drawback is that a deductible is charged for repairs under the 7-year/100,000-mile warranty, and it can vary depending on the covered repair, so you never know how much you will have to pay.
Compare Nissan's CPO program to Toyota's, and yet more advantages of the Nissan value become evident. Though Toyota expects vehicles to be no more than six years old, mileage on the odometer allows for 85,000 miles to be included in the CPO program. That's 5,000 miles more than Nissan, and the 160-point inspection is a few points short of what Nissan completes to pass a vehicle for the program. Toyota also states that "new-car financing" is available for CPOs, but Nissan provides more than just financing; Nissan gives CPO buyers special offers only available to those who purchase a CPO.
More Reasons to Buy Nissan CPO
When you buy a vehicle that's been pre-owned, you typically save thousands on the price of your ride. Rather than buy a new car, purchasing a pre-owned vehicle means the vehicle has already passed its first year of depreciation, which is the highest percentage of value a vehicle loses during the years of its life. In fact, a car can lose up to 30 percent of its value in the first year alone. By letting another buyer take the hit of that loss in value, smart buyers choose the CPO route to save money on a vehicle that has low mileage and has been fully reconditioned to resemble a new car. Past the first year, vehicles can then continue to lose value of about 15 percent per year.
Those savings add up over time, and by choosing a Nissan, you gain the benefit of the feature-laden lineup available. Even compared to some of the largest competitors, Nissan's value is clear in the long run. Nissan has built an award-winning lineup of vehicles from the Rogue to the Maxima and from being recognized for safety features to overall quality. Accolades from JD Power, Newsweek, Kelley Blue Book, and Auto Trader all grace the list of reasons to choose a Nissan when it comes time to purchase a CPO.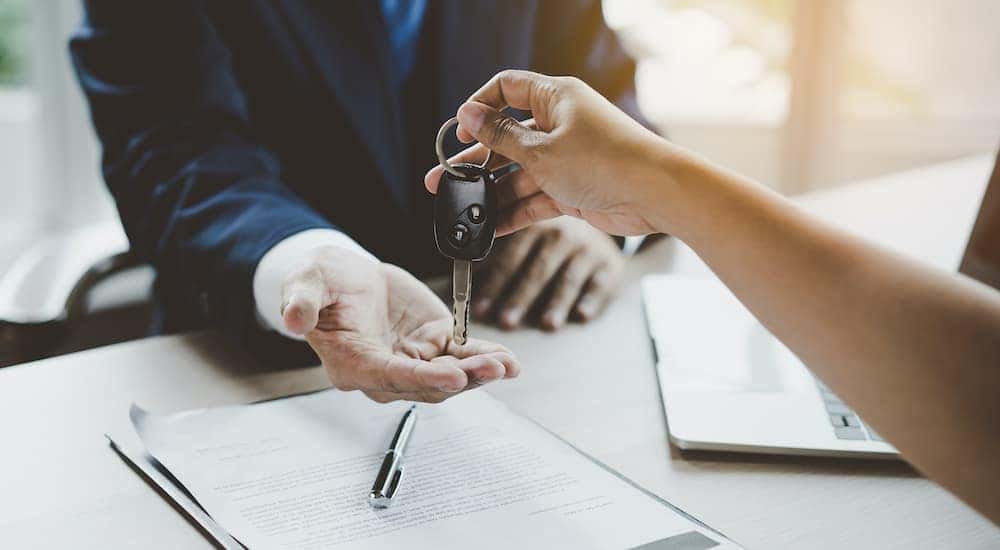 How to Find Nissan CPO Vehicles Near You
Whether you need a large SUV for your family or a small commuter for daily driving, Nissan has a vehicle suited to all types of driving needs. If you need help finding the perfect Nissan vehicle, we have you covered. Nissan vehicles are reliable, safe, and dependable, so no matter which one you choose, you are sure to get a good ride, but with a CPO model, you will have the extra confidence you need in your purchase. Let us help you narrow down your options, weigh the costs, and drive away in the Certified Pre-Owned Nissan that will serve you for years to come.