6 Fascinating Facts About Nissan That You May Not Know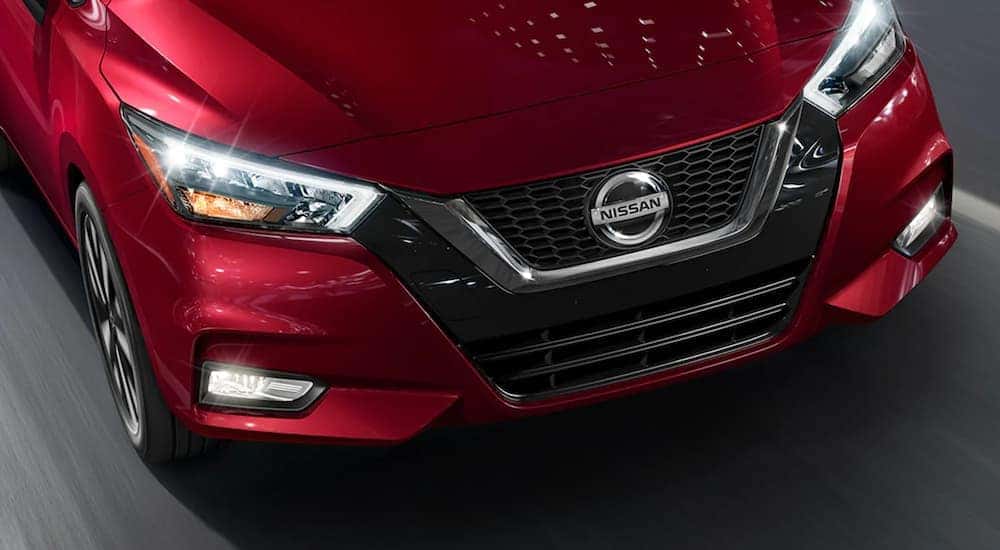 From the stylish Rogue and efficient LEAF to the tough Frontier and ultra-fast GT-R, the Nissan brand always seems to amaze us, offering a selection of vehicles that's downright mesmerizing. Although you may be familiar with Nissan as a Japanese auto brand that has been selling cars in the U.S. for as long as you can remember, there's much more to the Nissan story that you may not even realize. Here at Newton Nissan South, we're the best Lynchburg Nissan dealer to partner with when you're shopping for a new Nissan, not only because of our incredible inventory, but also due to our wealth of knowledge that we're about to bestow upon you. Get ready to be impressed as we let you in on some fun things you should know about Nissan, from its humble beginnings to some of the more obscure facts that many drivers don't know about this well-respected brand. You may just find that Nissan is more captivating than you ever imagined.
#1 – Nissan Has Been Building Vehicles for Over a Century
Although the actual Nissan name wasn't seen until 1933, it was well before then that the automaker got its start. A small automobile factory, called Kwaishinsha Company, was founded in 1911, debuting its first automobile, called the DAT, shortly after in 1914. So, what does this have to do with Nissan, you ask? Well, one of the founders of the Kwaishinsha Company was none other than Masujiro Hashimoto, who would go on to be one of the three founders of the Nissan Motor Company.
The DAT was revolutionary, offering a two-cylinder engine with a top speed of 32 km/h, and if you think that the DAT name is awfully similar to the famous Datsun… well, you'd be right! The Datsun would go on to be perhaps one of Nissan's most famous automobiles, and whether you remember the Datsun well or you're not quite familiar with it, don't worry… we'll get into more details about this iconic car later.
#2 – The Automaker Has Built Other Engines Too… for Rockets
Nissan isn't just known for building vehicles; the automaker also had an impressive stint building rocket engines. On February 11, 1970, Japan's very first satellite, Ohsumi, was launched into outer space by the Lambda 4S rocket. Nissan was the builder of the rocket and carrier vehicle that was responsible for its launch. Ohsumi's mission was to study satellite launch technologies, and although a signal could be detected after its initial launch, it was lost approximately 14 hours later.
Ohsumi wasn't heard from again until it reentered Earth's atmosphere over North Africa in 2003, where it melted. The cause of its lost signal was speculated to be due to a rapid increase in temperature, causing the satellite to lose power quickly. Not only is this an interesting story and a big piece of the Japanese space program's history, but Nissan also got to be a part of it.
#3 – Nissan Is a Guinness World Record Holder
As if we weren't already fascinated by Nissan's rich history, the automaker goes on to wow us even more. In 2013, the Nissan Patrol SUV effectively pulled a 170.9-ton cargo plane for a distance of 50 meters in the United Arab Emirates. This set the world record for towing the heaviest plane with a production car. The Patrol was not equipped with any upgrades. Instead, it was a stock, bare-bones model, outfitted with a specialized hitch in order to pull the colossal airplane.
The Patrol would go on to set even more records in 2015 when its four-wheel drive model ascended a 100m sand dune in a rapid time of 4.9 seconds. The Patrol is powered by a strong V8 engine, showcasing intense capabilities and talents unseen in much of its competition. Although this incredible vehicle does not reside in Nissan's U.S. lineup, it still warrants a round of applause for its extraordinary performance.
#4 – The Automaker Also Manufactured Military Equipment
In times of war, many manufacturers will use their production facilities to assist the troops in battle, and Nissan is no exception. At the height of the Second World War, Nissan switched gears from producing small passenger vehicles to building sturdy trucks and other military transporters to aid in the war efforts. Being able to recognize the importance of designing more robust vehicles allowed Nissan to become more adaptable, furthering the advancement of other trucks and SUVs for civilian use later on.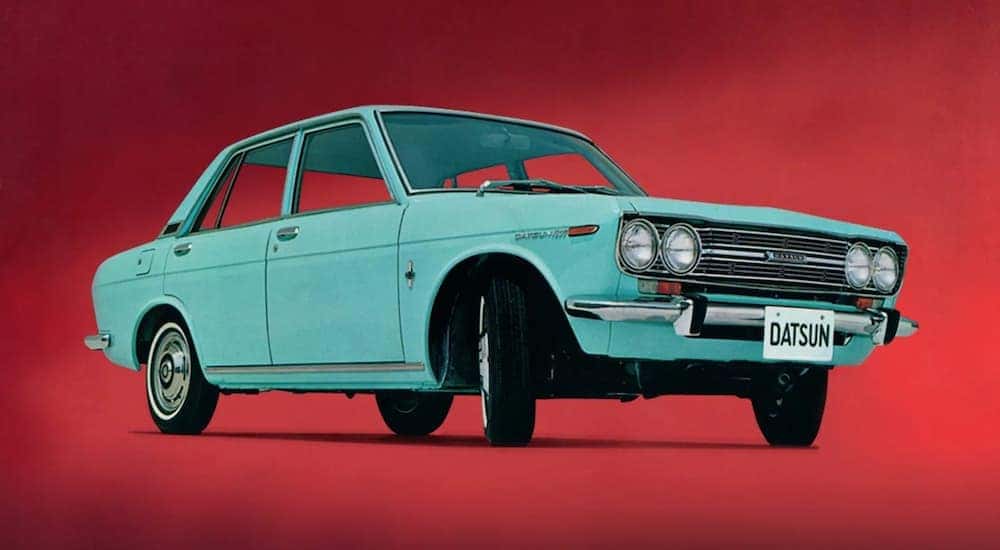 #5 – The Famous Datsun Still Exists… and You Can Still Buy It
Remember the DAT we mentioned earlier? Well, this iconic car would go on to become one of the most legendary vehicles in the modern automotive industry, later known as the Datsun. Datsun was first introduced to U.S. markets in 1958 as a sedan and later in 1959 as a pickup truck. The Datsun name would continue to be a badge of honor on many other types of vehicles, including a Datsun sports car, a Datsun coupe, and even a Datsun race car. The Datsun was extremely popular with many drivers, offering versatility, a strong build, and the celebrated Nissan reputation backing it up.
If you're searching for a Datsun nowadays, you'll most likely find some hanging around used car lots across the country. However, if you're shopping for a new Datsun, the only markets you'll be able to find these coveted vehicles in are India, Indonesia, Nepal, and Sri Lanka.
#6 – Nissan Was Among the First to Utilize the Continuously Variable Transmission
The continuously variable transmission, or CVT for short, is highly popular in many modern vehicles due to its shiftless nature and smooth operation. In addition to its famously smooth ride, a CVT is able to maximize the power in an engine to allow for heightened performance and efficiency. This is why so many automakers utilize these in many different types of vehicles on the road, and Nissan was among one of the first.
You'll be able to find Nissan vehicles with CVT transmissions dating back to the early 1990s. Although CVTs aren't new, having been seen in much older vehicles, Nissan has developed and enhanced this system to work even better. Using roller-based operation, Nissan's CVT systems work much better than most, offering a more enjoyable ride, as well as peak efficiency. The Nissan team is continuing to perfect its vehicle components to provide the masses with some of the most exceptional vehicles ever made.
Nissan Continues to Inspire
From space travel to world records, there's more to Nissan than meets the eye, and if you're looking for a new Nissan to drive home, you're not alone. Nissan produces some of the top vehicles in the industry, offering modern designs, enhanced performance, and of course, a celebrated reputation. Here at Newton Nissan South, we appreciate all the moments where Nissan has paved the way for others in the industry to follow suit, and we're ready to help you find the Nissan model that works for your driving needs. Never stopping, never compromising, and never ceasing to amaze us, Nissan has proven that it's a force in the automotive industry, and as the years go on, we can't wait to see how this incredible brand is going to impress us next. When you want an exciting drive, paired with reliability, power, and safety, nothing beats a Nissan.