10 Reasons You Need to Sell Your Car to a Dealership Now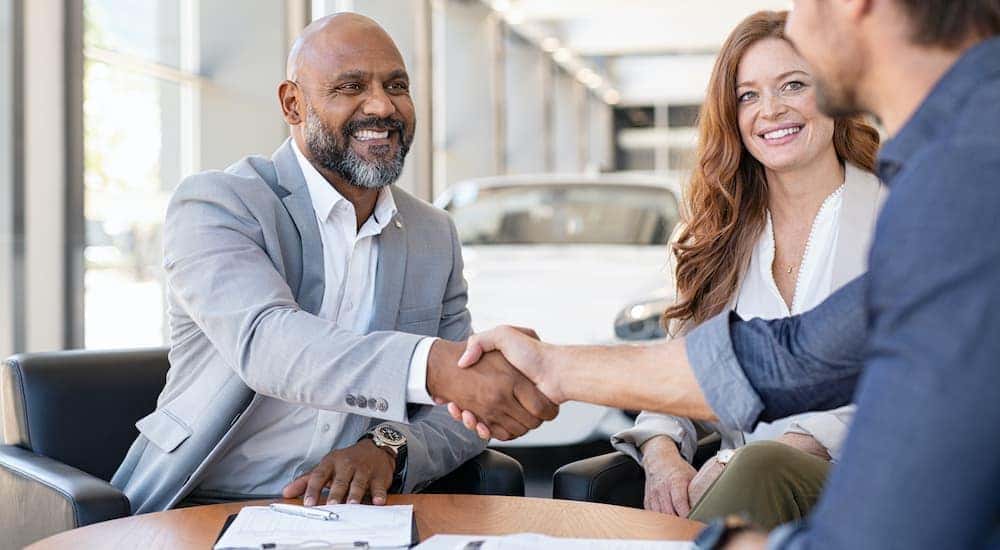 So you're wondering, "should I sell my car?" You're in a tough spot, trying to figure out if now is the right time or if you should wait until later? You might be questioning if you should just hold out until the gasket cracks, the oil pump leaks, or the brake line goes bad. Well, we're here to tell you that now is probably one of the best times to trade in your vehicle and get the most for bucks bumper-to-bumper while you can before you have a clunker on your hands. Why? Well, we have 10 reasons to sell your car to our dealership now as opposed to waiting, never selling, or holding on to your vehicle until the wheels fall off.
10: Worry-Free Trade Value
More and more dealerships have been opening up to giving you cash for your car or allowing you to trade for something else. For example, we offer a Kelley Blue Book Instant Cash Offer for your vehicle to be used towards just a sale or as a trade-in. This works to the benefit of car owners who have already paid off their vehicles and are looking to buy something else. If you opt to sell your car now, you can not only get a great deal on it, but you also have the benefit of being able to trade it in for something better, without any worries or headaches, thanks to the process being made easier than ever before.
9: No Private Seller Hassles
A lot of times, people consider selling their vehicle via a private sale. This seems like it might be a good option for some, but one of the biggest problems with private sales is that you don't have any guarantees, and there is no kind of safety net for selling through websites or online ads. With selling your car directly to a dealership like ours, you cut out all of the unknowns and risks involved with private sales, and you get to sleep easy knowing it's a one-and-down deal with the dealership. If you're not keen on trying to market or advertise your old vehicle on social media or through paid ads, it's so much easier to just have it done directly with a dealer.
8: Fair Price Without Auction Woes
Another alternative to private sales is auctioning your vehicle off. This might seem like a good way to get some decent cash back for your ride, but auctions are unpredictable, and you may even end up losing more than you gain if your vehicle sells for under what you may have been anticipating. While auctions are typically a safer route than a private sale, the problem with auctioning your vehicle off is that it can be reasonably unpredictable with how much you might actually get back for your ride, in addition to the entry fees and towing costs that you may incur to bring your vehicle to the auction. If you decide, " I want to sell my car now," then you just bring it to the dealership, and you can get a fair price without all of the other fees associated with auctions.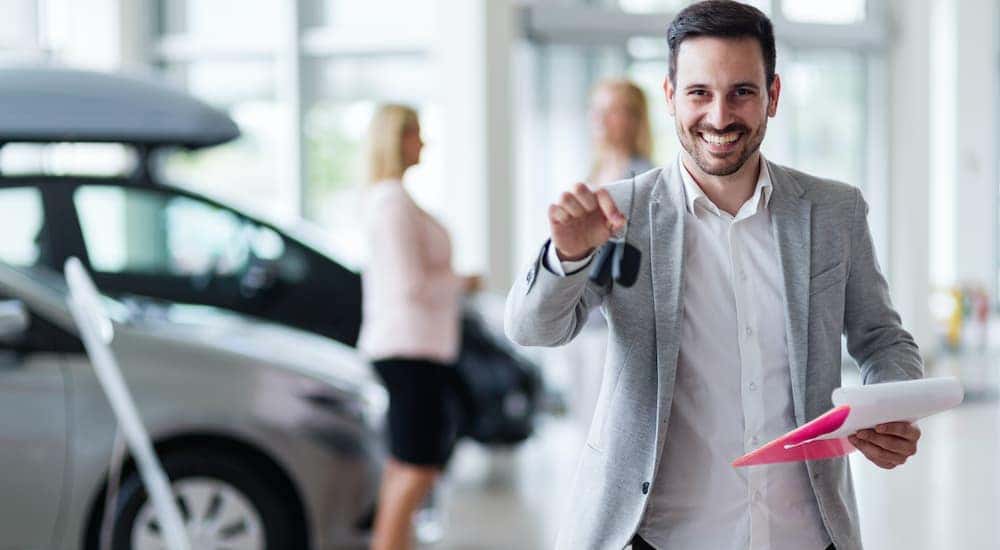 7: Direct Trade Value
Another benefit to selling your car to a dealership is the ability to leverage the sale into a direct trade for another vehicle at the dealership. This works out really well if you have your sights set on a car, truck, or SUV, but maybe you don't have the cash on hand to pay for it in full. You can sell/trade your car in and make up the difference (if your vehicle is worth the difference) and drive off the lot with your new or used vehicle. It's a great way to get what you want right as you want it. It cuts down on the ins and outs of car shopping and gets right to the point.
6: Great Financing Rates
With private sales and auctions, you may be able to sell your car, but then what happens after? If you have bad credit or no credit at all, what happens when it's time to buy another vehicle? You're kind of left in a bad place. However, selling your car to a dealership opens up the possibility of buying something else in exchange, even if you have bad or no credit at all. With financing and lease options available, you don't have to worry about ending up in a bad place by selling your car and being left without any wheels. Even with bad credit, unpaid loans, or financial straits, we can help get you sorted so you can sell your car and buy another and be right back on the road again. Plus, the down payment of the value of your current vehicle towards the new one will definitely help ease the process along.
5: Inflation Fluctuation
Some people hate when consumer goods are priced out of their budget. However, when inflation is up, it also means consumer good prices are up, and that nets you some great value for trading or selling your vehicle. When the costs of goods are down, then it also means you get the least amount of value for your trade. Working the market and understanding when to strike while the iron is hot is always a good way to get the most value if you decide to sell your car. In fact, if you sell high, wait, and buy low, then you can not only get the best deal from your car but also the best deal for your next purchase.
4: Get Ahead of the Combustion Phase-Out
Certain states are moving forward with emission regulations and further restrictions that will make owning a combustion-based vehicle difficult in the near future. If you already have an electric vehicle, then you're good to go. But what if you're still chugging along with a piston-pusher in a state that wants them gone? Well, that's an added reason for moving forward with selling your vehicle right now and getting ahead of the push to legally phase-out combustion-based vehicles. This doesn't mean you have to go with an electric option, but if you were considering it, it's as good a reason as any to start planning for the future now.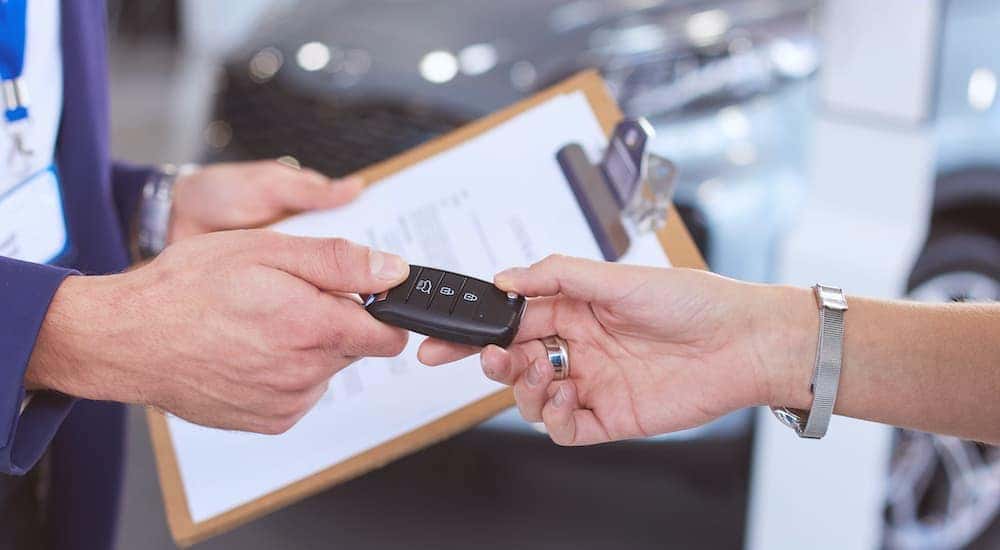 3: Lots of Options Right Now
While a lot of the woes and hardships surrounding most purchases rests on finances, there's another reason you may want to sell your car now rather than later: options. There is a bevy of different vehicles out on the market right now, whether it be new, used, or available for lease. We're talking about everything from subcompact sedans and compact crossovers to heavy-duty trucks, commercial vans, and full-size SUVs. That's not to mention the wide variety of alternative fuel options, such as hybrids and electric vehicles. Selling your car now opens you up to a marketplace of replacement vehicles, new and old alike, giving you a lot of variety to choose from.
2: Sell Before the Vehicle Depreciates
One thing a lot of people tend to forget about is that the longer you hold on to a car, truck, or SUV you had planned on selling, the more it depreciates. This results in a lower return value when it comes time to sell your vehicle or trade it in towards something else. It's important to sell while you have a good opportunity to get the most back from your ride. If you have already had your vehicle for several or more years and you were looking to get something new, now is the best time to trade-in and trade up for something new!
1: Best Deals of the Century
The most important reason to sell your car now more than ever is because of all the deals, discounts, markdowns, and price reductions on so many different types of vehicles. In conjunction with reason no. 3, you'll find that there are a lot of great vehicles available for purchase for well under the MSRP, as well a great deal of different pricing options for a wide variety of different types of vehicles. This reason, more than any other, makes it the best time to sell your vehicle now so you can get what you want for a price you really can't get anywhere else, and with all the features that you could possibly ask for. What better reason is there to sell your car and get something new?